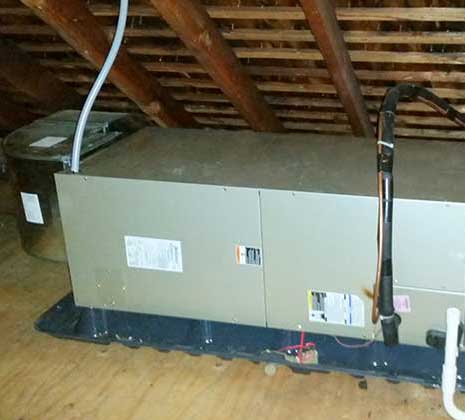 Our Heating Maintenance and Repair Involves Quality Duct Cleaning and More
Make sure to schedule your annual heating maintenance service. Our qualified HVAC technicians and duct cleaning experts. have experience working on all makes and models of heating systems and duct systems. Upon arrival at your home, our heating professionals will:
Check thermostat controls and recalibrate or replace them, if necessary
Inspect the quality of the furnace or boiler flame for safe and effective shape and color
Check any filters and replace them if dirty to improve efficiency
Inspect and clean ductwork
Clean the blower and remove any dirt or soot from the furnace
Conduct thorough duct cleaning
Test water temperature and pressure (for hot water heating systems)
Our team will ensure your heating system is ready for the coming cold weather season.
With Duct Cleaning and Regular Maintenance, You'll Save Money Now and Later
At Taconic Heating & Cooling Corp, we care about the money you have to spend and your peace of mind. We do everything possible to maintain heating and cooling and perform regular repairs so that you can avoid costly problems later on. We also know that preseason maintenance service will go a long way toward preventing us from having to return for emergency repairs.
When You Need Emergency Heating Maintenance and Repair or Urgent Duct Cleaning
Contact our team if your heating system is acting up or not working. We will give you a quick diagnosis and fast heating repair. No matter the area, we will arrive quickly to resolve your issue. Our team will inspect your heating system and quote you a price for your repair.
Book Duct Cleaning Repairs and HVAC Solutions
Thank you for taking the time to read about our heating maintenance and repair offerings. Get in touch with the Taconic Heating & Cooling Corp team and take care of your appliances with quick repairs, regular maintenance, and check-ups.
For urgent duct cleaning advice or assistance, call us at (914) 734-9300.