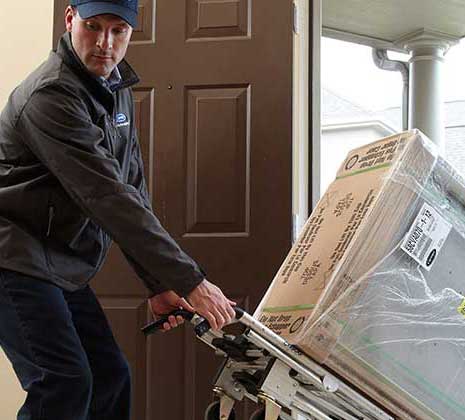 The Heating Installation Experts in Westchester, Putnam, and Fairfield Counties
At Taconic Heating & Cooling Corp, our team of heating installation experts understand that a properly working heating appliance and system reduces energy bills and keeps your family comfortable and warm indoors. We also understand the importance of installing a modern, high-quality unit with longevity, efficiency and a warranty. For us, it's about maximizing comfort within your home while minimizing future costs. 
When Replacing the Old or Starting from Scratch
If you're wondering whether or not you need a heating installation to replace your furnace, boiler, or heat pump, there are a few telltale signs to watch for. The first thing to be aware of is how old your heating unit is. Another sign to look out for is rising energy costs. If your heating bill has increased, but you haven't changed how you use it, it is not operating as efficiently anymore. Finally, if you have to keep calling for fixes and repairs, it's time to install a new heating system.
Heating Installation for All Types of Heating Systems and Appliances
If you're in the market for a new heating system for your home, there are a few heat options to consider. We have a few basic options to choose from furnaces, heat pumps and boilers. No matter the system or appliance you choose, our fast, affordable and seamless heating installation solutions come with top HVAC brands, including Carrier, Amana, American Standard, Bryant, Goodman, Trane, and many more.
Book Your Heating Installation Services with Us Today and Claim Your FREE Quote Now!
Thank you for taking the time to read about our heating installation offers. You can get in touch with the Taconic Heating & Cooling Corp team, technicians and experts to schedule your appointment and enjoy heating your property.
For urgent heating installation advice or assistance that requires our immediate attention, be sure to call (914) 734-9300.
Schedule an appointment with our field technicians at your residential address or commercial property.