Taconic Heating & Cooling Is a Carrier Authorized Dealer
Serving Westchester, Fairfield, Putnam, and Dutchess County
Carrier systems offer the ultimate in heating and cooling innovation. Top-of-the-line in energy efficiency, quiet operation, outstanding comfort, Carrier products have the capabilities and patented, advanced technology to synchronize perfectly to your unique needs and save you more on energy costs every year. Taconic Heating & Cooling understands and appreciates that dedication to efficiency and sustainability and has gone to great lengths to earn our distinction as a Factory Authorized Dealer for Carrier products and systems. Today, we offer our clients in Westchester, Putnam County, and Southern Dutchess County, New York and Fairfield County, Connecticut full installations, repairs, maintenance for the entire Carrier line, providing peak performance, efficiency, and a second-to-none satisfaction guarantee. Call us today for your residential or commercial estimate.
What Does It Mean To Be A Carrier Authorized Dealer?
Carrier Authorized Dealers are not born into the heating and cooling business. They're made. Every Carrier Authorized Dealer must earn this distinction by undergoing many steps, certifications, and continuous training before calling themselves authorized. Each company must earn the Carrier seal of approval and become the heating and cooling experts to turn to for all their needs. The criteria needed for a Carrier factory endorsement is rigorous and may include:
Expert Technical Expertise: Carrier Authorized Dealers are the single resource to turn to for all things heating and cooling. They provide intelligent insights and the ultimate installations, service, and maintenance for all Carrier products, as well as other major brands on the market. They will have the solutions you need for your system and implement those solutions quickly and efficiently to minimize interruption to your daily life and provide you with a consistent, comfortable home or business interior in any weather.
Business Practices & Customer Service Quality: Being a Carrier Authorized Dealer is not merely about selling Carrier parts. It is adhering to an unwavering commitment to your customers. Carrier always puts people first, and Authorized Dealers must share that dedication and prove it through a sterling reputation and results. Companies that strive for the Carrier distinction must conduct themselves ethically and strive to provide the highest satisfaction levels for all of their customers on every call.  
100% Satisfaction Guarantee: Carrier puts so much faith in their Authorized Dealers that they reward them, and their customers, with a full guarantee in writing. This means that when you purchase Carrier equipment from a Factory Authorized Dealer if you are dissatisfied for any reason with your Carrier equipment within one year of the installation date, your Authorized Dealer will correct the problem or remove the equipment and refund your purchase price. Contact Taconic Heating & Cooling for more details.
The Benefits of Working with a Carrier Authorized Dealer
Taconic Heating & Cooling is Carrier Authorized Dealer. Our techs are specially trained to install, maintain, and repair Carrier HVAC systems and provide you with the ideal atmosphere you deserve for your residential or commercial interior. Opting for installs and service from us guarantees you the service experience you expect from the best. However, you can also take advantage of other exclusive benefits that stem from our Carrier Authorized Dealer endorsement, including:
Unmatched HVAC Training & Expertise: Taconic Heating & Cooling participates in extensive Carrier factory training on equipment installation, maintenance, and repairs. Our technical expertise meets the highest national standards, and we are unrivaled in our field. Our technicians can apply their knowledge and provide proven HVAC solutions for our customers' comfort and value.
Adherence to Rigorous Standards: Carrier recognizes how important your home or business is to you. That is why our company is evaluated not only how well we install, maintain, or repair your system but also how we treat you as a customer. As a Carrier Authorized Dealer, we actively solicit and respond to your feedback and maintain a sterling satisfaction score in Carrier's approved Customer Satisfaction Program. These scores help us to stay committed to the utmost integrity and professional service for which we are known.
Carrier University Training: In addition to the rigorous customer service standards we must maintain, Taconic Heating & Cooling techs also attend official Carrier University training to retain our Carrier Authorized Dealer status. They are tested on efficiently identifying and recommending solutions for customer comfort and value while also integrating specific Carrier products.
Genuine Carrier Factory Authorized Parts: Taconic Heating & Cooling only uses genuine Carrier factory authorized parts to ensure peak performance and preserve original efficiency and system sound levels. These parts and our services are also annually certified by the Environmental Protection Agency (EPA) to guarantee proper refrigeration and component handling.
North American Technical Excellent (NATE) Certification: All Carrier Authorized Dealers have NATE certifications. NATE certifications are the independent, third-party gold standard for technicians in the heating, ventilation, air-conditioning, and refrigeration, and the only test supported by the entire industry.
Financing for Carrier Installations & Services
Taconic Heating & Cooling provides attractive financing options for your Carrier HVAC installations, service, and maintenance with approved credit through Wells Fargo Bank, N.A. We can help you find the right resources for all your heating and cooling needs and provide additional tools, such as SEER rating benefits and tax incentives, to help you get the functional, efficient system you want. Call us today to explore all your financing options.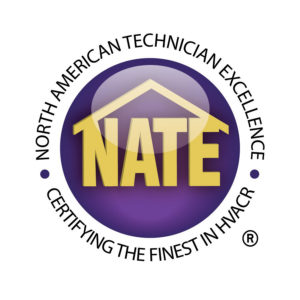 Contact Taconic Heating & Cooling for All Your HVAC Needs
Taconic Heating & Cooling is your official Carrier Authorized Dealer working throughout Westchester, Putnam, Dutchess, and Fairfield Counties, as well as Briarcliff, and Cortlandt, NY. Choose our experts for all your HVAC installations, service, and maintenance, and let us give you the guaranteed professional assistance you deserve. We have the right parts for the right environments and will always do right by you. Contact us today to schedule your estimate.

Your highly engineered Carrier system is the sophisticated way to keep your home healthy and comfortable. Whether you live in a cool or hot climate, have an existing system or are building new construction, we're the experts to help you tailor the right synergy of heating and cooling products–giving your home ultimate comfort all year long. From heat pumps to thermostats to ventilators and more, turn to the experts at Carrier for your state-of-the-art system.